Get to know our Student rewards app
Crimzone Rewards is an app that rewards Harvard University students for their support!
Check-in to the program when you arrive at events and accrue points to unlock prizes.
You can earn rewards towards awesome Harvard merchandise and use the Leaderboard feature to track your points and see where you stack up against your fellow students.

Features:
+ A check-in system that earns you points for attending Harvard University athletic events
+ Stay up-to-date with a consolidated schedule listing event dates, game times, & point values
+ Earn points to unlock rewards & exclusive discounts
+ Official Leaderboard noting your rank compared to top point holders
+ Share to Twitter/Facebook and compete with friends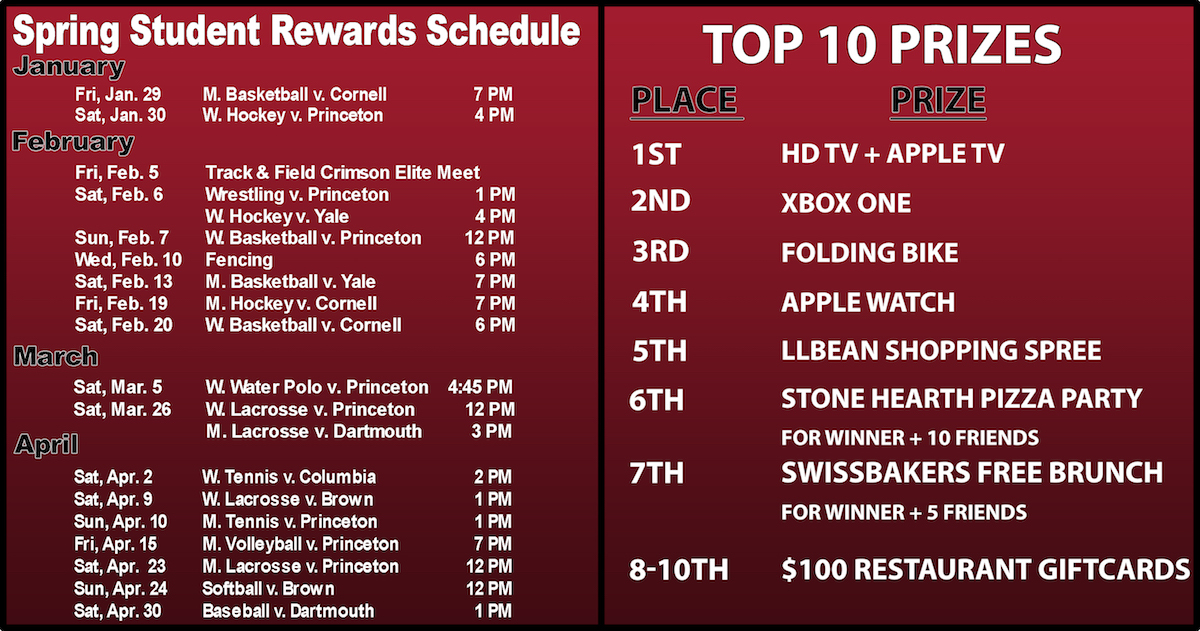 2015 Fall Semester Winners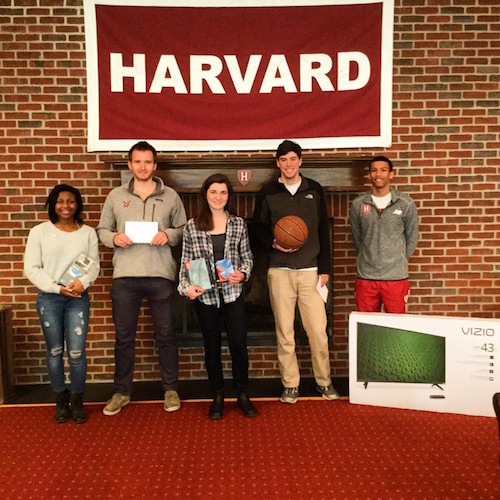 1st: Julia Baumel '18—Travel Prize pack: free airline tickets and Beats by Dre headphones
2nd: Adam Janes '17 –Apple iPad Mini
3rd: Zaria Smalls '19— GoPro Hero4
4th: Taylor Brunskole '19—Vizio HD TV
5th: Thomas Negron '17—Celtics Tickets
6th-10th: Robert Hogg '16, Erin Ozturk '19, Eunice Michieka '19, Angela Borglum '19, and Lexie Laing '18—$100 giftcards
---